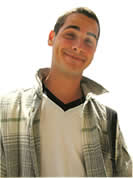 Our work speaks for itself
Here are some of our happy clients:
World Market Express - Offering global logistic solutions is a pretty big problem to solve. With their work cut out for them, the folks at World Market Express didn't want to have to worry about handling the online side of their business. We took care of it for them. We recoded their site so that it was W3 standards compliant, then achieved top ten rankings for their primary keywords, and managed the online distribution of their articles and press releases.
Broken Hearts Club - If you've ever had your heart broken by a friend, family member, lover, sports team, etc. then you know that it can be a pretty traumatic experience. The site helps people heal their broken hearts by sharing their stories with others. We handled the coding of their proprietary social network, designed the page using fresh CSS, and got them top results for relevant keyword terms.
Poly Enterprises - We led Poly Enterprises through the process of redeveloping their site so that it loaded faster, looked good across a variety of browsers and
J-Four/Saint Cloud Productions - We helped J-Four / Saint Cloud undergo a name change and the launch of a new website. Not only did we help code up the new website, design the menu system and get all their footage linked up, but we will also be providing them with on going SEO support and helped them shape a social media strategy.
Green Wars - Green Wars is an game that OrangaTank developed for the Apple App Store. The app mimics the gameplay of the old buy-low-sell-high game Dopewars. We developed some modifications for the game, designed it, built it, and have released several updates to further the app's functionality and appearance.
Skribbls - A currently underdevelopment web project that helps people do research while they write. We're designing and coding this project from the ground up and will be helping with the marketing of the site once it's finished.
Interested in our work? Send an email to nate at orangatank dot com.